DIY Zoo Chessboard
A wooden chessboard / box created to house Paradowski's design proposal for the Saint Louis Zoo. The box size and construction was built around the constraints of the contents, and all laser-cutting / plastic-melting was done at MADE. Each chess piece was interpreted into animal form, and the book cover inside uses the same shapes.
The acrylic chess pieces were created to related to Paradowski's proposal (with Paradowski as the "queen"). The pawns were penguins (ahem… pawnguins), Knights were zebras, Bishops were polar bears, and the Rook was a grumpy little gorilla.
Tiny footprints that represent each type of animal on the board run along the perimeter of the chess board.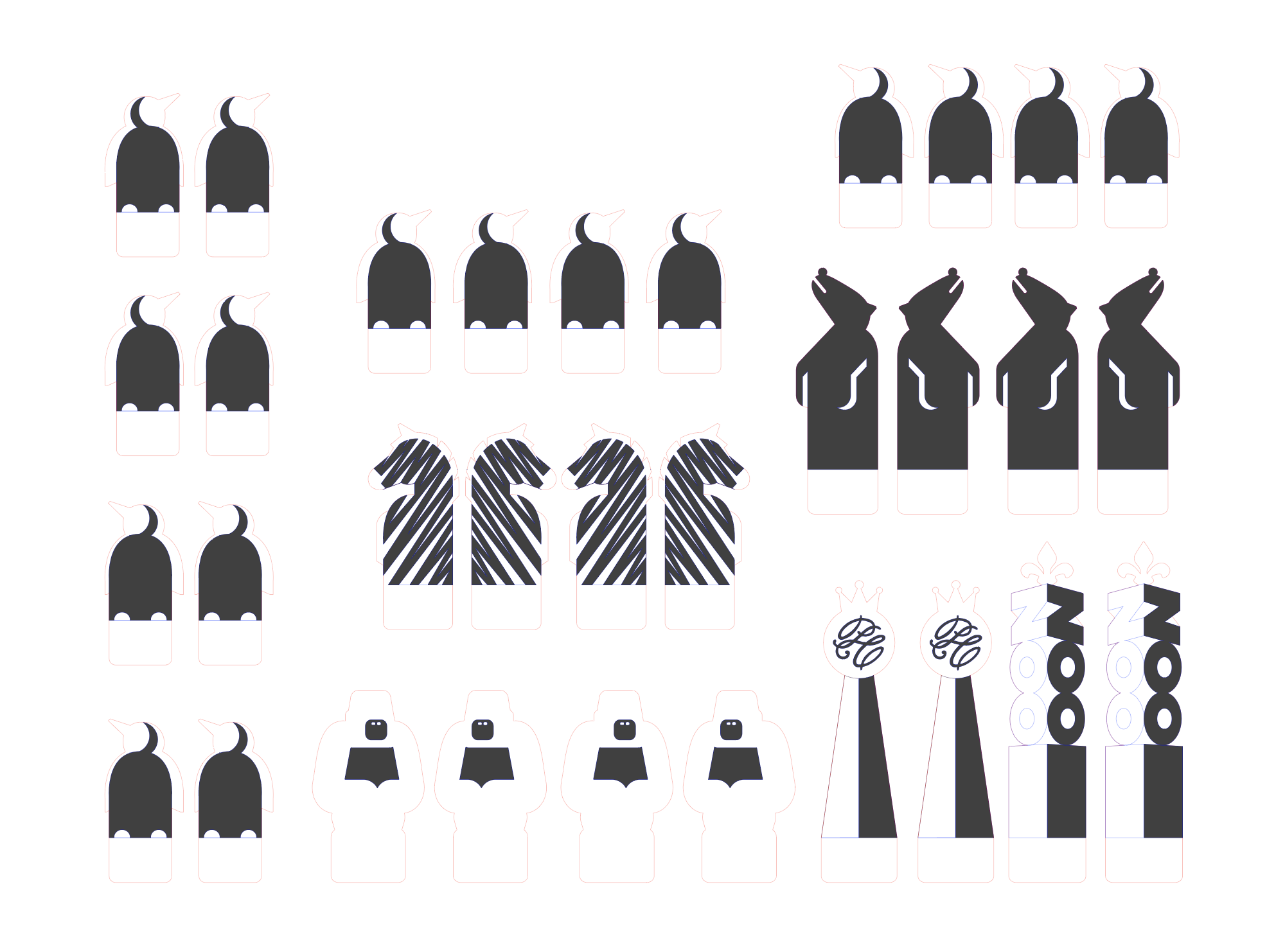 Example of the file used to cut the chess pieces out of the acrylic. After they were etched and cut, a heating tool was used to bend them so they could stand upright on the board.
Inside the box, the actual proposal is included (with a custom laser-cut cover featuring the animals again), as well as a note from the President of Paradowski, and etched copy about strategic partnership as they relate to each of the chess pieces.