MOPA
Photo Auction is MOPA's biennial auction and gala. I did the logo, theming and all print collateral for two different events.
PHOTO AUCTION: PART 1: "REVEAL"
Perforated tear-off front portion of the save-the-date postcard played into the "Reveal" theme.
MOPA Photo Auction Invitation
The invitation needed to include sponsor information, board members, event info, and further the overall theme and branding of the event. The reveal theme here was expressed through colored films that change the images on the invitations as you look through them.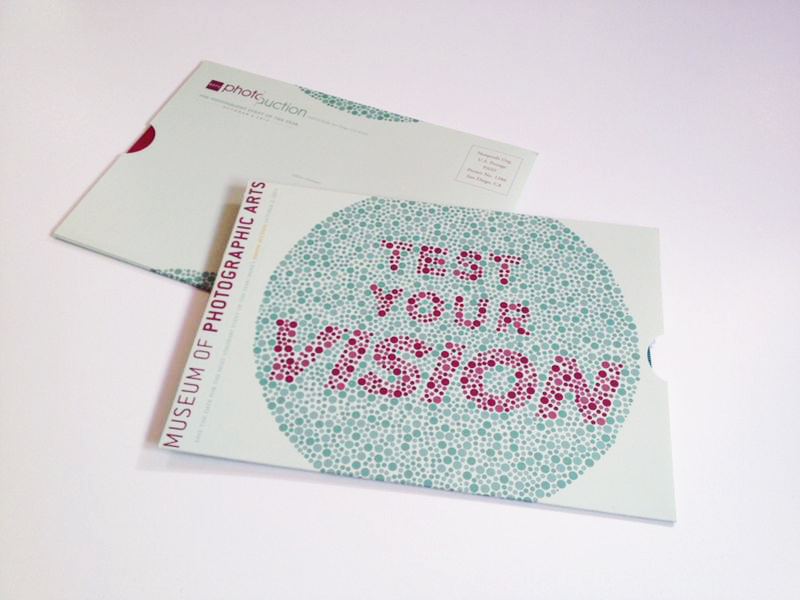 PHOTO AUCTION: PART 2: "TEST YOUR VISION"
For the next installment of MOPA's Photo Auction event, a new color scheme, event theme, and print collateral pieces were needed. This time, the theme was "Vision" - and graphically expressed itsself through optical illusions and visual puzzles.
PHOTO AUCTION INVITATION - PART 2
Using the same print format as the former invitation, the new theme and color scheme were applied. I researched and created a working zoetrope to convey the "Vision" message. And, obviously, to look fun.