Saint Louis University
Invitations and microsite to celebrate the 20th anniversary of the Center for Supply Chain Excellence at SLU's Richard A. Chaifetz School of Business. Created at Paradowski Creative.

P.S. RAINBOW FOIL.
The invitation opens to expand the "CASCADE" typography into a long, dare I say, cascading line of holographic rainbow foil. Inside are tickets to the event. Rainbow tickets.
Rainbow metallic foil letterpress on both blue paper and holographic rainbow cardstock.
Back of the invitation in white letterpress foil.
Animation (created by Charlie Nowell) for the emailed version of the invitation. The animation was also used in the microsite.
Invitation in situ at the Cascade Gala. Oh, hey — free wine!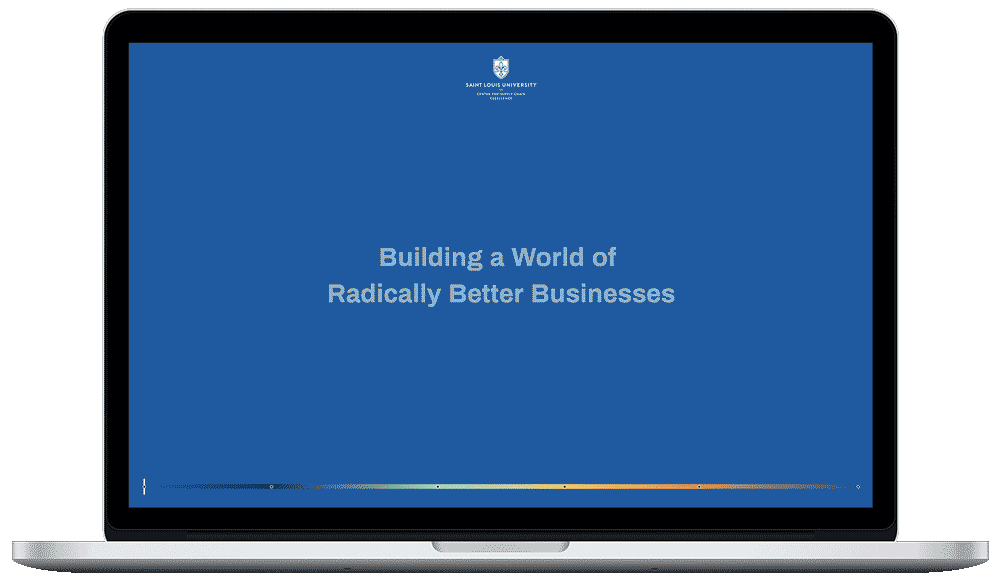 Side-scrolling microsite (developed by Kevin Olson) giving an overview of the new developments at the Center, as well as event information. Visit site.